Our third pre-season game had an added dimension to it, as winners of both last season's Division 2 leagues came together to contest a 'supercup'. Captain Harry delivered what many regarded as his best pre-game speech so far, something to do with flow charts, Bhav, and being a good parent.
However the squad were clearly not listening carefully to the three themes I do remember – intensity; playing the way we want to play…was there a third point? – and dutifully conceded in the first two minutes from a sloppy passage of play. Stortford pressed to gain a further advantage but were repelled by some solid defending, with Paresh and Rosellini managing the forwards and new Tom getting stuck in also. The game was tied one apiece just before half time after P's sharp shot from top D off a short corner rebounded and was met by Owen, who smartly tucked the ball away under the keeper. The goal mean Owen sneaks ahead in the Harrison goal chart, putting him just ahead of Joel in the top two all time club scorers with that particular surname.
The second half was much the same as the first, with periods of excellent and terrible hockey from both sides. Stortford hit the post, Rimmer and Bailey combined to clear a ball of the line from a shorty, and Herbert showed his consistency by losing his shoe in the midfield (like last week) but continued up the pitch anyway to terrorise the opposition defenders. This won him lemon of the match and some encouraging words from the squad as to how he could tie his shoelaces better.
Stortford scored a decent drag flick to go 2-1 (as I write this I have some recollection this may actually have been in the first half, but can't be bothered to correct it now), and as the game opened up some 'good tackles' continued to roll in. Harry lead the line and picked up an enjoyable green for some professional fouling as Stortford broke free.
The pressure from South produced an equaliser approximately ten mins from time, with Rimmer, Chalky and Bailey combining, with James finishing well with a crisp reverse shot to the far corner. Some more frantic play ensued with the game closing out two-all, meaning South officially won the supercup on the away goals rule.
MoM Herbert for some superb play up top, with James not far behind on the voting.
South look ahead to hosting Bury next week in the last pre-season game. Does anyone know where those white away tops are?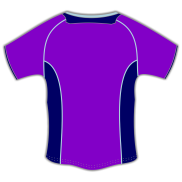 113
Man of the Match
Terrorised the defence with his pace and trickery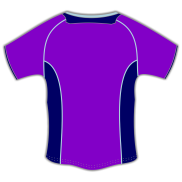 113
Lemon of the Match
Too fast to keep both shoes on