After taking the scenic route around the sports facilities courtesy of Lauren (who used to play for East London and assured us she knew the way) the team managed to locate the pitch. We then located the changing rooms, which were locked. We made it in eventually and got ready. Despite the sun in their eyes south had a strong start with several attacking plays and hitting the keepers pads numerous times.We had a few slips as the pitch was very slipperly. Our defence were solid as always, even when outnumbered. Charlotte kept a cool head and managed to pick the balls from their attack and clear to safety. The team were optimistic at halftime, with a encouraging talk from skipper Izzy they went back onto the pitch with high heads.
Despite several attacks south were unable to get the ball through East London's keeper, who made some brilliant saves. Izzy had a rocket of a tomahawk saved from close range, Eimear went 1 v 1 with the keeper, Jess F was on the post and Flix had shots on too. After an evenly battled second half we unluckily conceded in the last 5 minutes. Unable to equalise the match ended 1-0.
Eimear also celebrated her 100th game for Cambridge south!
Man of the match went to Rebecca for her attacking runs and triangles with the sixers. Lemon of the match went to Sam (shock) for forgetting her shoes. Thankfully Jess F had a spare pair of trainers.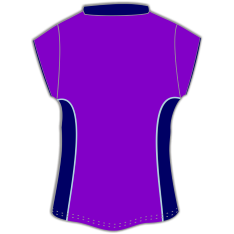 0
Man of the Match
Coming in front of her players and great work rate