Back in September if someone had wagered that CSHC M5s would be sat firmly at the top of Div 6NW(S) at the halfway stage of the season I would have gladly taken the bet…and be looking rather foolish now!
The news earlier in the day that league leaders CoP 7 had slipped up and dropped a couple of points against Kettering 4s was indeed welcome but didn't leave any of us complacent, knowing that previous encounters with St Ives 4s have been far from predictable.
A team largely unchanged from the one that secured the crucial victory over Nomads a week earlier arrived for the graveyard slot at California Rd. One key name missing from the team sheet was Alan 'Rock' Radford after sustaining that nasty blow to the knee during the Nomads game. Get well soon Alan, we need you to help us bring the title home!
The start couldn't have been better, with midfield playmaker Avi S securing the first goal within the first few minutes of play. This was followed shortly afterwards by a skilfully executed assist from Avi which found Paul S perfectly positioned on the far post to push the ball past the beaten St Ives keeper. The home team kept their composure and manged to grab one back through a blistering shot from close range that found its way through the so-far-barely-tested South defence. A late Simon T 'special' re-established the two goal margin before half time.
Experience told us that St Ives would come back at us hard and this soon became a reality as the home side secured an early second half goal. Nerves jangled but the prospect of that 'top-of-the-table' prize kept us hanging on and, after what seemed like an eternity, Simon J relieved the tension with a fourth goal. The home team weren't done yet and once again reduced the margin before newly-transferred Peter F put the outcome beyond doubt.
A solid and courageous performance against a team who could have easily shattered our title hopes.
MoM was Pete J for taking on the mantle of 'Rock Junior' in defence.
LoM went to Roland for, despite being the most calm and polite person on the pitch, almost receiving a card!
I'm away next Saturday so I will be leaving you in Sean's capable hands. If I don't see you at P&P this week have a wonderful Christmas and New Year and thank you everyone who's been involved in helping to make this a very successful and enjoyable season so far for CSHC M5s!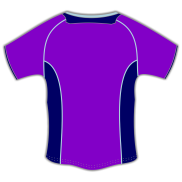 106
Lemon of the Match
For showing the politest outburst of dissent that we've ever seen!