M1s - cancelled.
M2s - cancelled.
M3s - cancelled.
9.30am… As I slurped my seventeenth coffee of the morning and had the news pinging around me that the men's teams were postponing due to "bad weather", I looked outside - barely a whisper of wind. For the agricultural readers, discussions of spraying weather were had. Dennis the Menace? Ha… I laugh in the face of Dennis.
I arrived to pick up Robyn Rutter. Again, how we laughed - City cancelled all their home games on Friday night? Ha-ha-ha, so silly. So presumptuous - no wind here.
Pre-match team talk – inspirational once again. A summary: how we were going to hail down on them, driving (rain) past them and passing in triangles. As Robyn looked out to the pitch, darkness engulfed us: "Here he is, we are in the eye of the storm now, girls. Oh no, wait, the shutters on the windows are closed - it's actually quite bright outside."
As we began warming up, blowing the cobwebs away, there was a slight spitting and musings of, "Has the wind just picked up?" "It's definitely raining now." The last words were said with gust(o) by Coach Dave: "Who on earth thought you should play this game?" Dennis 1 - Dave 0.
Saffron Walden started strongly, attacking us with a flurry of youth, but Bryony and Robyn weathered the storm, keeping them at bay. Perhaps this game wouldn't be the breeze we had hoped for. The umpires blew and blew, but we could barely hear them. Alice kept battering the opposition with her left-right drags, and her usual stick tackles.
We started to gain our composure, with some thundering runs by Katie and Abi. The continued pressure we created allowed the short corners to come pouring in.
At one point in the first half, Howling – like the wind – drove up the right hand side while Hazza stormed into the D to hunt down the goalie (and the ball) to break the deadlock. (Some artistic licence may have been used in the description of this goal.)
Half time – although Dave did not shower us in praise (and rightly so) he did give us some constructive feedback. Whilst doing so, I'm pretty sure I saw at least two raincoats lost to Dennis.
Second half – my memory is a bit foggy as we just so happened to be in the eye of the storm (not just a metaphor for the game). The ball, only slightly larger than the hail stones we were contending with, was being lost by both teams. Dennis 25 - South 1
Walden had some opportunities which saw, in a whirlwind of sticks and players, Maddie make a goal line clearance.
There was a blizzard of activity in the D and then Hurricane Hazza, recognising the goalie had logged, popped it over her! Two-nil!
Dennis 40 - South 2
At last, although South hadn't stormed to victory like we had hoped*, we mustn't let that cloud our mood; we are three more points closer to being champions! A definite (gale) force to be reckoned with and still raining (I know it's not spelt like that) at the top of the table. All that was left to do was shout expletives at Dennis… It would be lost in his wind anyway.
* Conditions were super tough and we did so well to play and come out on top.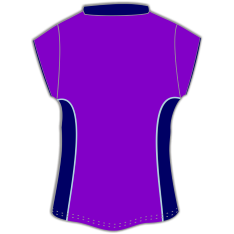 GK
Man of the Match
Great saves - and Loopy said you would't have much to do.
Lemon of the Match
In the changing rooms giving a passionate team talk, looks out the window - 'Oh gosh, it's very dark outside but it's fine, we'll manage.' The shutters were down: it wasn't dark at all.