The sun came out just in time to reveal a keen, skilful, young-ish Stortford side raring to get into the game. Which they then did, dominating the first half but with only one scrappy goal to show for it after somehow navigating through most of the home team. The final shot eluded the otherwise excellent Mikey G in goal, who had a busy day with many crunching body slams on naively fearless Stortford forwards bearing down on goal. Skipper on the day, Sean Gardiner, was not far behind him on the tackle count, in his case usually with his actual stick.
South M6s did have chances of their own, with midfield general Joe Whittaker bossing things and threading numerous long passes towards the D, which unfortunately were not converted. There were some shots, e.g from messrs Jelley (S), Yu (J), Thomas (A) and Whittaker (J) himself, which were either saved by the effective Stortford keeper or hit the metalwork.
Early in the second half Stortford grabbed their second goal when a heroic goalmouth save was made by a suspiciously human- sounding appendage, with the resulting penalty dispatched well. This didnt deter a battling South M6 team. Man of the match, Yuning (as selected by the opposition skipper after a tie between him and the extendable man, a.k.a. David Bridge) epitomised the spirit. The triumvirate of Whittaker-Jelley-Caddy led most of the home side's upfield incursions, with some great early passes and use of the width of the pitch.
Moment of the match was probably when Joe Whittaker's thunderbolt pass straight to Mr Chairman Greaves, loitering by the p-spot, clattered into the latter's foot. His rationale for using that rather than the more conventional stick was that, 'I was blinded by the low sun in my eyes and didn't see the ball at all.' It is a little-known fact that giving blood (which he had just done an hour earlier as part of the CSHC blood drive) has an adverse effect on the eyesight, specifically with fast-moving spherical objects. The man Greaves was unlucky not to grab a goal soon after when a neat short corner move ended with his snap shot from distance being well saved just inside the post.
Joe W got his reward five minutes before the end when he pounced on a cross-D pass to thump home a rasping shot from a narrow angle at the top of the D.
Shahzad Ali, newly renamed Shazam for some inexplicable reason, was awarded LoM on the basis that he lives in in a different time zone to the rest of us: about ten minutes behind GMT. Harsh.
Good seasonal fun; much better than shopping. Happy Christmas one and all.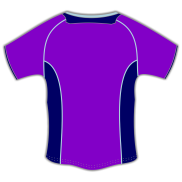 131
Man of the Match
Nothing got past him, and his calm skills on the ball often turned defence into attack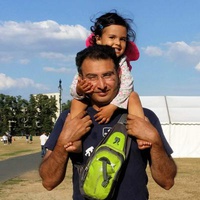 Lemon of the Match
The 12 noon start time wasnt just advisory, Shahzad. Glad you made it eventually…