The L3s were met with glorious sunshine and roasting heat upon arrival in Braintree for the second pre-season friendly. The side was made up of a mixture of established L3s and a good number of new faces: an exciting prospect!
Play began with South showing good goal-scoring intent, but the side were unable to capitalise on several crucial opportunities, and falling prey to a quick breakaway by the Braintree forwards, found themselves one nil down at the end of the first half. The L3s rallied, dominating possession at the start of the second half and linking well between the defence and the midfield. Despite some excellent saves by keeper Lydia, South slipped to 4:0. Rebecca's brilliant goal on debut – coming from a short corner rebound – along with her strong midfield play, earned her the majority of MoM votes but wasn't enough to turn the tide. Other MoM nominees were Tara – who also debuted, running her socks off and carrying the ball well in the midfield, despite having just played the L4s game minutes beforehand – defenders Bella and Olivea, for their key connecting passes, and Erin, who was tenacious up front.
LoM went to 'the collision duo' of Erin and Eimear, who ended up in a tangled heap in the opposition D having crashed into one another at the end of an impressive ball chase.
Overall, the game fulfilled the function of a pre-season friendly perfectly. It was very helpful for identifying areas of play needing improvement (there was much match analysis in the sunshine afterwards, with pints of lemonade in hand) and gave a new combination of players the chance to learn to work together. The L3s are confident that the outcome of a bit more training and time getting to grips with each other's styles of play will be a cohesive, match-winning unit!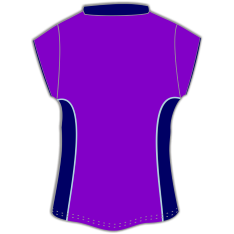 115
Lemon of the Match
Collision with Eimear and the goaly!