Despite limited parking spaces the L3s met bright and breezy for their fourth league match against St Ives 2s. During the warm-up it became apparent quite quickly that we were up against a super slow pitch.
Play began with South displaying some excellent linking play and the outlook was promising. Liv made some superb runs forward with with Tabs in support. POM Rachel was superb in creating opportunities and her composure on the ball was first-class. The defence line held strong when St Ives attacked with Captains Lucy and Bella and Hannah (Muncey) all displaying solid defending skills. Debut games for Hannah (Moore) and Liandi – who both played superbly. The slow pace of the pitch did not cause South as many issues as initially feared and this was evident with cracking ball deliveries by Anna and Rachel. LOM was a close call between Anna for quarrelling with the umpire (rightly so! [Ed - presumably right that she got LoM votes for this, rather than right she was quarrelling with the Ump?!?]) but it was Lucy who received this title for unfortunately falling over her own feet! However, slightly unfair due her longstanding ankle injury!!
Half-time…
The second half was an even battle between the two sides with South sadly unable to capitalise upon their well fought short corners. South rallied and fought hard with credit to be given for a unanimous team effort fighting hard to win back each lost ball. Brilliant forward line play between Kat, Jas and Harriet to create goal scoring opportunities. A special mention to Emma J who played sweeper for the first time and did a sterling job!
With less than 10 minutes remaining of a South dominant game they sadly fell victim to what was a quality goal by St Ives. This was a soul-destroying moment for the team however they continued to play with determination and positivity, winning a short corner in the last whistle of play. With midfield and defence joining the short corner effort sadly South were unable to capitalise after the first strike on goal.
Overall the L3s are gaining confidence and proving to be a team with serious potential for the matches ahead. Under Captains Lucy and Bella's leadership there is no doubt this team have great results ahead – with a sprinkle of self-belief and a dash of good vibes! I think it is fair to say that the score line certainly did not reflect the game played by the tenacious South side. Promising signs ahead and all that can be said is revenge is sweet… Bring on the home game!!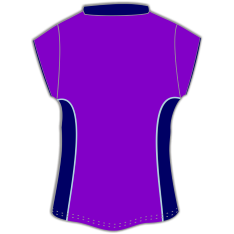 56
Lemon of the Match
Getting taken out by her own feet