The L3s made the less than enthralling journey to Wisbech full of optimism and determined that this really was a day for points. The team, with so many new faces this season, continues to get to know each other as players and personalities, working really hard to gel and play as a unit. There's been so much to celebrate in all of these recent, closely matched games, it's just that the goals and the points themselves have eluded us. We had a warm welcome from Wisbech 2s, but knew we'd be challenged by a slow and slippery pitch, as well as by a side sitting comfortably in 3NW.
We began with a minute's silence to remember the father of their usual GK who had suddenly passed away this week. The emotion of that sombre moment may have got to the home team as South definitely started the stronger and sparkier of the sides. With the knowledge that they may have a less experienced 'keeper in goal, we were respectfully eager to see if we could put her to the test. South switched on immediately and attacked with real purpose, embedding themselves in that half of the pitch for the opening minutes. We were unlucky not to have been awarded a PC in the first moments, with an unseen Wisbech foot. So eager we were to put into practice Thursday's extensive attacking PC training! From open play, there was some slick passing from midfield into the forwards, with Jas slipping past the Wisbech players at pace, delivering Anna a beautiful ball which she put on target, but which was saved. Undeterred, South were hungry to make their play in Wisbech's 23 count. Jas found herself making a second penetrating run, one of so many, and linked up magnificently with Anna who popped the ball into the back of the net, 1-0 South. Buoyed by being on top, a position we hadn't often found ourselves in this season, we found ourselves playing some effective and dominating hockey.
Wisbech were a well-organised team and very strong at pressing. They forced a lot of play down our left in the first half, where Lucy, Tabby and Jas were linking up beautifully, but they kept us out of the 'D'. Our shape was good, but the right side was somewhat underused, we weren't able to switch as we liked, with Wisbech showing deftness at incepting.
Playing some good creative and composed hockey, South were dealt a blow at 20 minutes in when Rachel's foot slipped whilst making an attacking run, where her knee explored new, previously unknown, angles. She went down in agony and a shower of expletives. Wonderful Emma J oversaw her exit from the pitch, with her Nursing kindness and composure evident, but Rachel sadly couldn't return to the game. We wish her knee ligaments well. Rachel is so enjoying her return to club hockey after a decade off, but whether her body is enjoying it as much, is another matter.
The remaining minutes of the first half saw both teams fighting hard, and evenly matched, both defences were tested. Wisbech forged forwards and capitalised on a fast switch to the left side of the 'D' to one of their incoming players who dispatched it past Lydia. 1-1. South didn't drop their heads, we had all to play for. Lydia was in action swiftly afterwards when an attacker burst through into the 'D' and cracked one at goal; Lydia confidently employed her shoulder to save it and the threat was gone.
The South defence really soaked up the pressure, with confident, vocal play from Hannah Muncey. Emma C was proving her worth, relishing the challenge to mark and occupy her attacker, as well as feed play down the left. Bella picked off plenty of attacking Wisbech runs and Lucy (a close contender for POM) was really strong throughout, including when she found herself in midfield in the latter stages of the match. Equally impressive was the co-captains' new hockey notepad with some substitution strategies and a new accompanying sideline stopwatch. Rachel's exit slightly ruined the precise subbing plans, but everyone adapted brilliantly.
The half time talk was focussed and positive, though Lucy earned her Lemon for the loss of her stick and subsequent allegations of theft. Totally unfounded!
The second half saw South find Olivea on the right a little more, off on her signature powerful, ranging runs down the line. Emma J never paused, her work rate was second to none and with her tenacity and skills she fought to create opportunities. Hannah Moore worked just as hard to frustrate Wisbech's attempts to control the play. The desire was totally there, we were trying to find Liandi, Anna, Eimear and Jas who were frustrating their defenders well, but Wisbech had answers for our attacks, shutting us down and denying us access to their 'D'. All of a sudden Wisbech turned us over and amidst some concerted South defending on the left hand side, our hosts slipped it across the 'D' where there were numerous red shirts waiting to pounce, with time and space on their hands. Lydia had the near post covered but the Wisbech player slotted it into the bottom corner, far post. 2-1 Wisbech.
The desire to keep fighting and making opportunities for the remaining 25 minutes led to many exciting moments, though the shape got a little lost and in the eagerness to contribute we found ourselves in each other's way at times. Tabby, well-deserved POM, not only defended well in left midfield but owned the left line as she regularly outstripped her opposite number with her turn of place and promising runs forward. Tabby linked up particularly well with Jas and they searched for a way through, sadly Wisbech interpreted our play well and denied our efforts. There were some fantastic balls into space that Liandi and Eimear had the legs for, but we couldn't quite finish what we started, in spite of everyone's best efforts.
Huge credit to the defence as they denied Wisbech a proper shot on goal for any of their three penalty corners, Lydia didn't even have to get a toe to any of them, as South broke down their routine long before a shot made it towards goal. Speaking of penalty corners, we were determined to improve our attacking penalty corner conversion rate of the previous few games, for ourselves and for Coach Paul. Alas, we couldn't try out our improved moves as we weren't awarded a single PC. Liandi was so ready to fire one in, but she'll have to wait for next week… We'll have five please! Anyway Paul, 0 from 0 – an improvement from 0 from 10, right?!
South left nothing on the pitch but against felt the disappointment and frustration of being on the wrong side of a very close score line, once again. We must, and will, turn our promise into points!
A special mention to our dedicated and supportive spectators, the partners and the parents alike. It is so good to have you with us – thank you!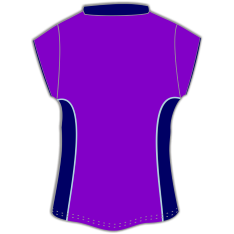 128
Player of the Match
Super runs on the wing, defensive and attacking play and generally fab linking on the left!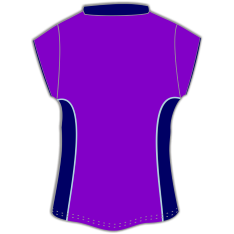 56
Lemon of the Match
Amongst all of her faffing at half time, lost her stick and then accused half the team of taking it before finding it neatly propped where she had left it (sorry girls)