It was a very grey, very average Saturday morning, and the Cambridge South Vs had all hauled themselves out of bed at the crack of dawn (sort of) for a 10am match in St Neots.
Unfortunately, the match seemed to clash with a social event exclusively involving all of the Cambridge L5s defenders (Rosie, Shree, Annie, hope it was fun though guys, invite us next time?) so our team was light on defence – luckily Nicole and Claudia stepped up to help Rebecca out on the back line.
As well as having a few players out of their normal positions, we also had a few new (or returning) faces - welcome to Sammy, Eloise, Naomi, Niamh and Luisa! Despite this reshuffle, the team had found their feet within a few minutes, and the ball remained predominately with the attacking half of the pitch – any hopeful breaks by the St Neots team were quickly fielded back by our make-shift but stoic defence.
Within the first 10 minutes, we won a short corner which was well defended by St Neots. This was immediately followed by a second short corner, and a strike by Niamh from the top of the D scored the first goal of the game.
St Neots equalised shortly before the half-time whistle blew. Other notable events taking place before half-time were… ummm… were there any? No? Ok lets move on to the second half.
[Ok fine. I dropped my stick mid-tackle and feeling very vulnerable turned to see an aerial ball flying in my direction. Maybe any other person in this situation would have ducked, but without stick in hand I seemed to forget what sport I was playing and instinctively made a very heroic cricket catch. Needless to say this earned me the lemon vote…]
Anyway, where were we? Half-time talks (feat. individual Covid-secure bags of sweets thanks to Niamh – she brings the goals and she brings the sweets) gave us all a quick breather and we were back on the pitch and ready to battle for the win. Although some of us on the wrong side of the pitch (cough, Luisa).
South continued to dominate the attack throughout the second half. A lovely drive up the left, a well placed pass from Fi and another lovely strike from Niamh resulted in a second goal from South, followed shortly after by a successful strike by Ann from the top of the D, scoring her first South goal. At one point St Neots claimed to have been distracted by a face-planting Claudia, causing them to miss a hit. Perhaps an unusual tactic… but effective?
St Neots side took one more goal from a short corner, but the game ended on a satisfying 3-2 result.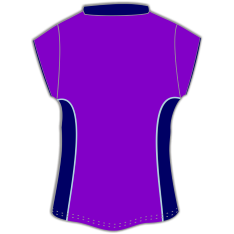 83
Lemon of the Match
For an epic cricket catch, shame it was the wrong sport!