'I'm just not a LOMable person'…didn't that age well. Turns out match reports require memory of the game which is something I wish I had. Lucky for everyone Jess F has a photographic memory of goals and Rhi seems to remember something about me hitting a ball at her head.
Not only was it Jess W's birthday week, or birthday weekend, but it was her actual day of birth. What a day to play hockey. Dani had us all hyped to win, and Izzy had us hyped for the 'big five'…the first five minutes when you go out hard and score the goal that will set the precedent for the game. GK Bryony had already played for the L4s that morning and so we promised her we would let her have a rest during our game.
We took Izzy's mantra very seriously with our first goal being within no more than 5 minutes of the whistle. Lucy picked up the ball off a save off the keeper and smashed it in, the ball eventually found the backboard after deflecting off a few defenders' sticks. Nothing like an early goal to set the tone of the game. We weren't to get complacent though, and South worked hard to keep the ball in our attacking half and send it into the D. Some lovely switches at the back with Nic composed as usual, and Grace on the left receiving and sending the ball down the line to Laragh who saw the perfect opportunity to be LOM by striking the ball into the D with about 5ft of air straight at Rhi's head. Her quick reactions meant no hospital trips needed. Although Jess F then tempted fate by acquiring an extra knee-cap in the D after being hit by a deflection from the goalie. Man down - dislocated patella? No, she was just paralysed for 20 seconds by the sound of the ball hitting bone. She was fine and carried on like the trooper she is.
Lovely triangles between Dani, Lauren and Rhi led to lots of opportunities within the 23 and a couple of shorts later Lucy injected to Jess W who slipped it to an unmarked Izzy on the right. Izzy found herself with copious amounts of time and space on the ball and took the opportunity to stylishly flick the ball into the top right corner.
Half time 2-0 – to summarise we essentially were all over St Ives, but we wanted to let them get involved so we kept passing to them. This didn't go unnoticed by skipper Dani and we were set on the straight and narrow in our team talk, making us hungry for more goals (and stick to stick passes between our own team members).
St Ives came out strong in the second half, giving our defence a chance to do what they do best…defend. And that they did, with Aoife sending strong balls back up the wing and falling over lots whilst doing so. Nic, Niamh and Grace connected some lovely stick to stick passes at the back, feeding up to our very own birthday girl Jess W (did I mention it was her birthday?) and Rebecca who both did some lovely drives up the pitch. Lauren kept composed in the middle as always offering up a drop-off and delivered great balls out to Lucy V on the wing, who powerfully sent balls into the D. This earned us another short – Lucy injecting to Rebecca with a speedy right slip to Izzy, who buried the ball into the backboard with a slap. 3-0. The L2s are all about a goal difference this season, and Jess F wouldn't miss out on scoring at least 1 goal in a game. Another textbook short had Lucy injecting to Jess F, who used her formidable strike to smash the ball into the corner with 30 secs to go.
4-0 to South, a great game with lots of positive energy and communication developing on the pitch as the L2s gel as a team. Lucy V was a very well-deserved POM for her high work rate, ball pace, interceptions and penetration of the D (not my words).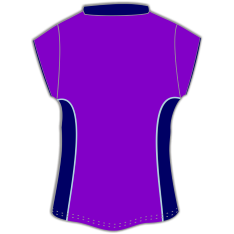 119
Player of the Match
Great work rate, penetrations in the D, ball pace and first goal!