Arriving uncharacteristically on time for a match warm up... fortress Longers was viewed for what will prove to be a penultimate appearance for this youthful veteran, looking back on fond memories aplenty.
I started playing hockey at 17 for South (starting left back!) all those 15 years ago (because my mate Finn Johnson was lonely and wanted a buddy from school to play with).
127 goals later... not bad for a left back who only had a run around up front because of that time James Raikes twisted his ankle, logged rolled off the side of the pitch and told me to just run around up front somewhere.
Some new faces and many familiar ones too, but the same thought echoed (as throughout the seasons) in relation to one guy in particular.
In order to score a goal, you MUST beat the keeper... but more importantly the outstretched stick of that pesky Bartonez in and around the area!
And so the self fulfilling prophecy came to pass.
After a half of chasing shadows from a really well drilled Royston who were 2 up before we knew it, despite Nick being a colossus and Paul South single handedly carrying our attacking threat, stern words were needed at half time.
Rob gave the usual motivational lines whilst a clearly impassioned #13 begged the team to caress and care for the ball, as hockey is more fun when you have the ball, than when you don't!
This seemed to do the trick as not only did we look like a team transformed, but we passed and moved with a new groove, that had us playing some magical stuff at times. The ball clearly does move faster, than you can run with it!
Wilco and Ian turned over the ball for us many a time and sent James Yu and Jelly up and down the wings to win the 1st, 2nd and 3rd of many shorts this half.
A mazy run from Si resulting in him creating a reverse stick scorcher that seemed destined for the goal... until a prophetic outstretched stick of his love hate rival deflected it into the keeper!
Moments later, a mazy run from Si resulted in him creating a reverse stick shot... that beat Barton!! but not the keeper, who fumbled it out to James Yu for a tap in... or so it seemed... until there was the unmistakeable overbearing presence of a wily goal king, who rolled back the 100 years to "outpace" (no really!) his fellow strike partner and after a few touches to compose himself, helped himself to another goal.
Rob suitably subbed himself afterwards, both delighted and probably exhausted. The opposition, enraged at conceeding, decided to win a short corner where after some neat interplay, time stood still as their striker picked his spot and flicked it into our goal.
Not to be denied his moment, Si took it upon himself to seize the opportunity with his bestie off the pitch and after being sent through by Paul on the halfway line, ran straight through the opposition and rounded the keeper for our 2nd, to bring us back to touching distance.
Sadly, time ran out on our valiant effort, but at least we won the second half!
I must say though, Nick G is proving to be the most improved player during the covid break!
Last week will be my final game before I head East into the land of the rising sun. Let's make it a memorable one.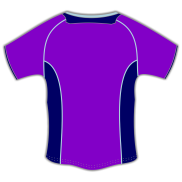 Nicole Mills
Player of the Match
Emergency umpire cover, looked confident with the whistle, emanated control everywhere today!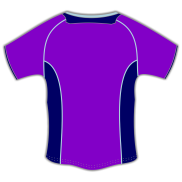 110
Lemon of the Match
Oddly absent without leave, nowhere to be seen today! (Hope you're OK.)