A game of two similar but subtly different tactics
Ky Ho
Royston arrived looking keen with their youngsters doing warm up exercises while waiting to get on the pitch. The South team meanwhile timed it such that we have just 11 players 2 minutes before to start the game, so there were no Ian Marshman style warm-ups to intimidate the visiting team nor the usual war-cry of 1,2,3... SOUTH.
Onward with the match itself, South got off to a promising start with plenty of possessions through Rob G and the Thomas G constantly winning the ball back up front early with their "high press", while the defense was shielded by the busy Alan R playing at the bottom in his new role as a midfielder.
It was not long before South took the lead through some slick passing down the right and the ball ended up with Thomas G in the middle who finished the move off with aplomb.
Royston were far from being out of the game and they started winning more of the midfield and would eventually level the match with their centre forward who had possession down the right and he put the ball into the net after taking the ball pass 3 South defenders on the baseline. South was possibly a touch lucky to be level as Royston missed a couple of good chances [Ed: Plus they had the lion's share of play.]
South finished the half on a high however with Rob G rounding off another attack with a reverse stick shot to make it 2:1. The author of this report was too far away to have noticed how the goal was awarded to Rob B. It is understood that this played a major part in him receiving the overwhelming number of votes for LoM
Half time talk was notable for moving Owen back to midfield to have 2 people as defensive midfield players. The final score line suggests that this must have worked. Worthy 2nd half observations include:
Rob B acted completely out of character and laid on 2 assists.
Owen appeared to have been playing with a shoot-on-sight policy. We can only put this down to the fact that he is a Royston alumnus. [Ed: No surprise given his "Come on Royston" rallying cry midway through the first half!]
Thomas G is growing into a very good player and we are in danger of having to promote him to a higher team.
George T supported the team by facing the opposite direction in the Poznan style. [Ed: Good to spot Andi C watching too.]
Post match, it seems that the question "Who is going to the pub?" is coming back into fashion. Most of us have forgotten what a pub looks like. [Ed: The Queen Edith in fact has a number of shaded outdoor benches complete with table service... and George has his own spot on permanent reservation]
MoM : Rob G and Thomas G with honourable mentions for James H, Alan and Martin
LoM : Rob B "you deserve it, but it is mine"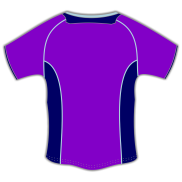 60
Player of the Match
Infallible passing