Despite feeling confident after last weekend's draw, it was a slow start for the L3s this week. Anne almost called it quits in the warm up after a particularly confusing exercise (pass and follow), earning her LOM before the match had even started, however she stuck it out and we started the match with a full squad.
Wisbech came out hard, and two minutes in they had a breakaway, scoring an early goal and leaving our defence a little dazed and confused in the process. However, this was just the wakeup call the team needed, and we reacted well, stringing some lovely passes together and making those all-important triangles. Emma fought well in the middle, distributing the ball to Orla who made some great leads and quickly put Wisbech under pressure. After several unlucky misses, Steph managed to slip one past the goalie with a great assist from Louisa. After this, South kept the pressure on, with Hannah, Lucy and Sarah working well in defence to keep the ball in Wisbech's half. The score was still level at half-time, but momentum was building for South's second goal.
After a quick pep talk from Paul, we started the second half strong. Within a few minutes, Kea made a brilliant run up the pitch and fed the ball into the D, finding Juliette and then Steph, who managed to cinch her second goal and give us the lead. Anna worked hard up-front and won us several short corners, one of which resulted in our third goal as Orla slipped the ball past the keeper from the post. Despite keeping up the pressure, Wisbech managed to score another goal after, but this was not enough to put South off and Emily soon secured us a fourth after a very composed 1 v1 with the keeper and scoring off the rebound.
Overall, it was a really well won game and everyone worked well as a team with lots of joined up play. POM went to Orla for some brilliant runs, passing and an all-round great game. Fingers crossed we can keep the momentum up for next weekend!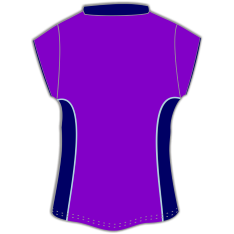 40
Lemon of the Match
Not grasping the warm up