It was a leisurely start to the L3s outing to Bourne Deeping. A 10am departure from Long Road wasn't too early, the roads weren't too busy and there was the great opportunity to chat and bond with team mates on the drive.
It was perhaps a little too warm by the time we reached the pitch – not really hockey weather – but everyone was in good spirits – although the over consumption of liquorice was starting to put someone out of sorts.
South dominated the first half and we had the much larger share of possession but struggled to get the ball out of the congested centre up to the forwards to score – Katy and Emma were working tirelessly as always but the ball just wasn't getting out. Finally, the ball found Emily Bird who struck it well to secure the lead and her first goal for CSHC.
The aim was to start the second half strong to get an early goal – Steph and Anna had worked hard to create chances that they were unlucky not to convert with Tabs and Amy working the ball up. Unfortunately, the game became much more defensive – although the team were undaunted with a solid back line of Sarah, Nicole, Hannah and Suzy and Mia making some excellent saves in goal. However, we hadn't factored in the possibility of a flick being awarded which, despite Mia reacting quickly and getting a pad to the ball, found the back of the net. Although frustrated, the team kept heads up and focussed on the task in hand: to secure the game that was ours to win. Ever the pro, Anna, despite some digestion issues, calmly did the job: on receiving the ball she went one on one with the keeper in her usual confident style (I don't think it was the brain working it into slow motion, I think it all genuinely happened very slowly!) taking it round the keeper and slotting the ball into the bottom corner for South's thoroughly deserved win!
Player of the Match went to Amy Rigby for a great debut game and Mia for some fantastic saves.
Whilst Anna got the winning goal, she also got Lemon of the Match for her love of sweets. We can admit it now Anna - it probably should have gone to the carload that discovered there is more than one pub called the Blue Bell near Glinton…sorry!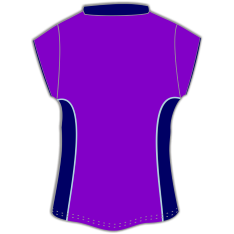 142
Lemon of the Match
Fondness for sweets