Wilberforce Road pitches the L4s prepared to face St Ives 3. I'm not sure if anyone mentioned it, but it was VERY cold, with the 4pm push off meaning darkness had already fallen.
Stripping off the many layers gave the L4s an adrenaline rush and in the first half of the game we were very dominant. The first goal came in the first 5 minutes from Indi quickly followed by a goal from Kea from a foot advantage. Emily S had a couple of goals facilitated by good passing from Hannah and Claudia. The back remained solid with Laurie and Rosie preventing much getting past our 25 yard line.
5 nil up at half time we tried to shake off the feeling of a certain win to bring the same intensity as the first half. However St Ives came back much stronger and the second half was overall much closer. Kea had a fantastic run and scored the first goal of the second half. But a quick break from St Ives put them on the scoreboard. South fought back with a great shot at goal from Ginny who managed this DURING a nose bleed. Finally in the last few minutes some good passing was finished off by Kea who earned a hat trick and a well deserved player of the match.
Then all there was left to do was defrost our spectators (what commitment coming in this weather, thank you!) and head to the Taj Tandoori for a well deserved curry social
Player of the Match
All round amazing play. Scored her first goal for South and then decided she wanted two more!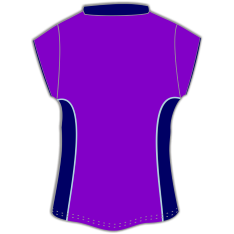 32
Lemon of the Match
Texting us at the meet time saying she was only just getting ready.. slight late