For the second successive week the M1s ventured east to Norfolk, this time to face Norwich City.
Despite a strong squad and a sunny afternoon the M1s were unable to bring home the win that would've taken them top. In all honesty the first minute set the template for the following sixty-nine…a missed pass here, a soft tackle there and generally South on the back foot.
Norwich took an early lead (can't remember the goal) with South quickly drawing level through a smart (there were faint shouts of back stick from the sideline…) reverse stick goal by Joel. The remainder of the half flashed by with two further goals from each team, including one from Oli and a further goal by Joel. Norwich scored a smart short corner and something else…again, can't remember.
The second half became more scrappy and the obvious efforts more often than not ended up with South slipping over here, there and everywhere (notable mentions to Harry Chalk, Pearson and Tom, who between them totalled a combined 5.9 gymnastic score!)
Norwich took the lead midway through the second half - fair play, a sharp reverse stick top corner finish - but South responded, showing character and commitment (touch too far for some with Pearson taking the M1s' obligatory weekly yellow card). With three minutes to go Owen smashed home a half volley from the top of the D to draw things level and South saw out the final minutes with ten men through some fancy footwork, quite literally, from Stu.
With Nomads losing away at Kettering, the top of the table is becoming more and more congested. South play three of the top four teams in the next three weeks, and so as Sir Alex would say…it's squeaky bum time.
MOM - Owen, quality finish and all round standout performance
LOM - a two horse race between Dave, who turned up without astros, and Harry, who turned up with boxers and trousers post game…but Dave took it
Honourable mention to Bhav for the homemade pakoras for Diwali…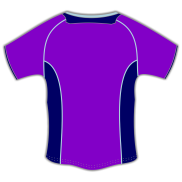 2
Man of the Match
Not satisfied with a loss, pulled a top notch cover drive out of the bag